STAYING FIT AND HEALTHY AT
THE WILMSLOW ACADEMY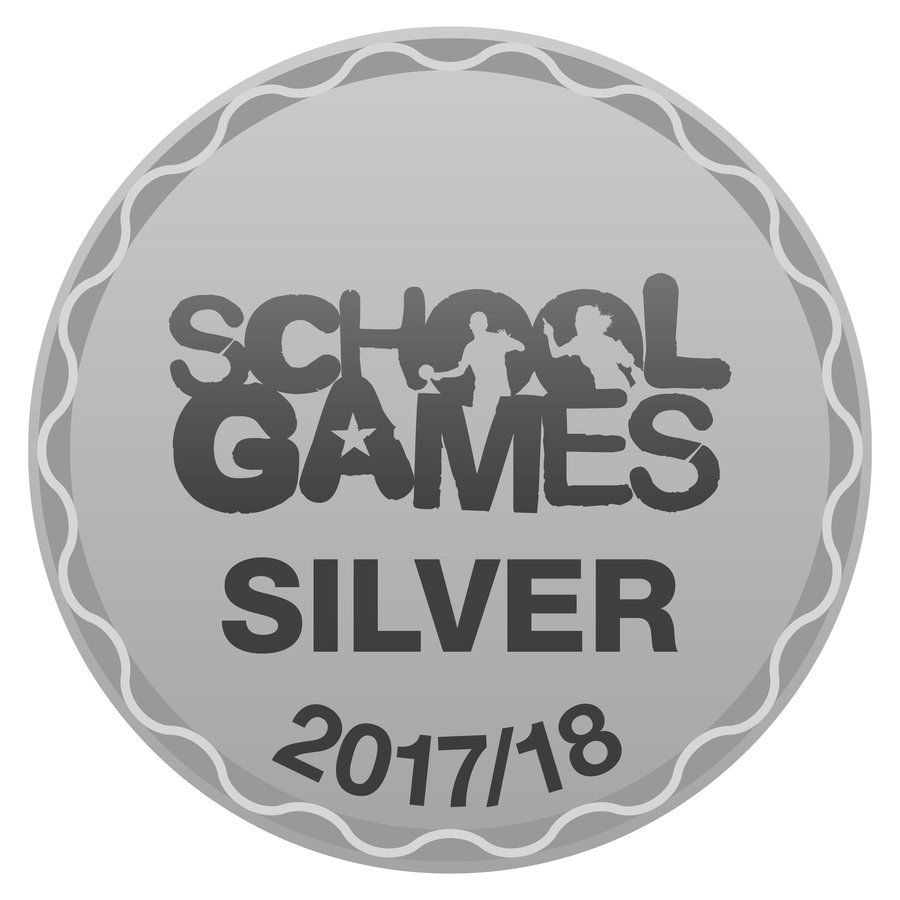 If you are interested in finding out more about fitness and sport at The Wilmslow Academy, you have come to the right place! On this page, you will find information about how we spend the PE and Sport Premium, what competitions we enter and the many different ways that children at our school stay fit and healthy.
If your child is keen to become more involved in sport outside school, there are also links to different local clubs which already work with the school.
What is the 'Daily Mile'?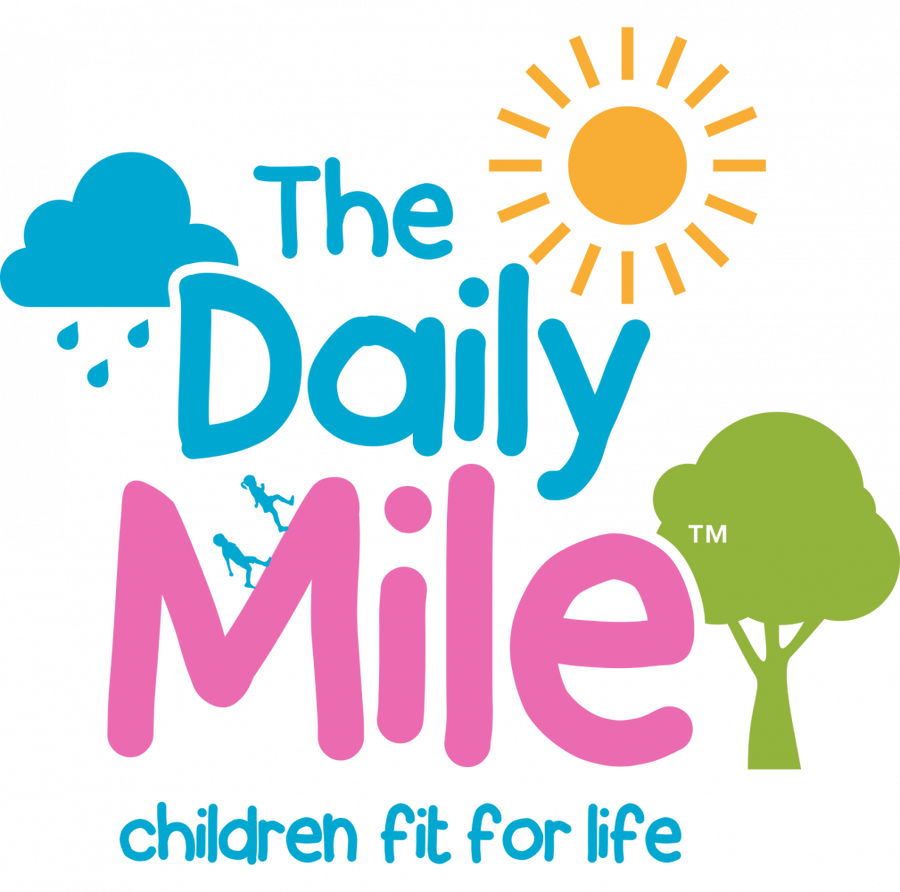 The Government's new 'Childhood Obesity Strategy' calls on primary schools to provide 30 minutes of physical activity every day. The Wilmslow Academy has joined more than 1,910 other schools in the UK in adopting the Daily Mile as one way to achieve this.
The Daily Mile is a social activity, which takes place in the fresh air with friends. Children are encouraged to walk, jog or run at their own pace for 15 minutes. At The Wilmslow Academy, the Daily Mile is completed in the last 15 minutes of lunch break.
Schools that complete the Daily Mile have found that children are more motivated and more resilient when faced with challenges in the classroom. Please follow the link to read the 'Coppermile Report', which explains these findings.
Well done to Year 5 for spotting an article about the Daily Mile in issue 621 of First News. Researchers at the University of Edinburgh have carried out the first study into the effectiveness of the Daily Mile. The results confirmed that it IMPROVES fitness, REDUCES body fat and INCREASES activity levels in children.
Here is what some of our children say about the Daily Mile:
'When I am not already running around, it makes me get up and increases my movement.' - Matthew, Y6
'It makes me feel refreshed and gives me a chance to relax and breathe when I am stressed.' - Mia, Y6
Click here to visit the Daily Mile website
Which external coaches work with The Wilmslow Academy?
At The Wilmslow Academy, there are lots of after-school clubs to encourage children to stay fit and healthy. Children have the opportunity to work with coaches from different local clubs, including Wilmslow Football Academy, Total Gymnastics, Wilmslow Lightning Netball Club and Macclesfield Town Football Club (MTFC).
During the Spring Term, MTFC carried out Healthy Heart workshops with KS2 classes. Children were encouraged to describe the effects of physical exercise and learn more about how the heart works. Watch the video below to see Class 11 in action.
Since Christmas, every child at school has been taught by a coach from Total Gymnastics, the company set up by Olympic Bronze Medallist, Beth Tweddle.
Here is what some of our children say about working with a professional gymnastics coach:
'I can now do really bendy things that I never thought I could do.' - Joshua, Y6
'The gymnastics lessons have really helped my flexibility and my confidence.' - Ellie, Y6
In the Autumn Term, children will be working with Hannah Goodwin from YSBD Theatre Academy in Cheadle Hulme. They will be learning more about street dance and choreographing short performances.
This year, the following after-school clubs will be offered:
Rounders
Football
Girls' football
Cross country
Netball
Cricket
Yoga
Bat and ball skills
Maypole and country dancing
'This school is one of the most engaged we have worked with... All children take part, their hands shoot up and they all have a go!' - Paul McGuire, Macclesfield Town Football Club
Click here to visit the Wilmslow Football Academy website
Click here to visit the Total Gymnastics website
Click here to visit the Wilmslow Lightning Netball Club website
This timelapse video was taken during one of Class 11's Healthy Heart races. Look at them go!
Who are the 'Young Ambassadors'?
The Young Ambassador programme encourages young people to become leaders through sport and to encourage their less active peers to get involved in sport or physical activity.
At the Wilmslow Academy, Mrs Dene helps our carefully chosen and extremely enthusiastic team of Young Ambassadors to promote the Youth Sport Trust's 'Active 30:30' initiative. This is a response to the Childhood Obesity Strategy mentioned above. Children are encouraged to do 30 minutes of physical exercise at school every day and another 30 minutes at home.
One of the most popular events organised by our Young Ambassadors is the annual Talent Show, which takes place every summer. You don't have to be good at sport to get involved! If you can sing, dance, play an instrument, do magic, tell jokes - or just about anything else - we want to hear from you!
Watch the clips below to find out more about being a Young Ambassador and the 'Active 30:30' initiative.
What is the 'Pedometer Challenge'?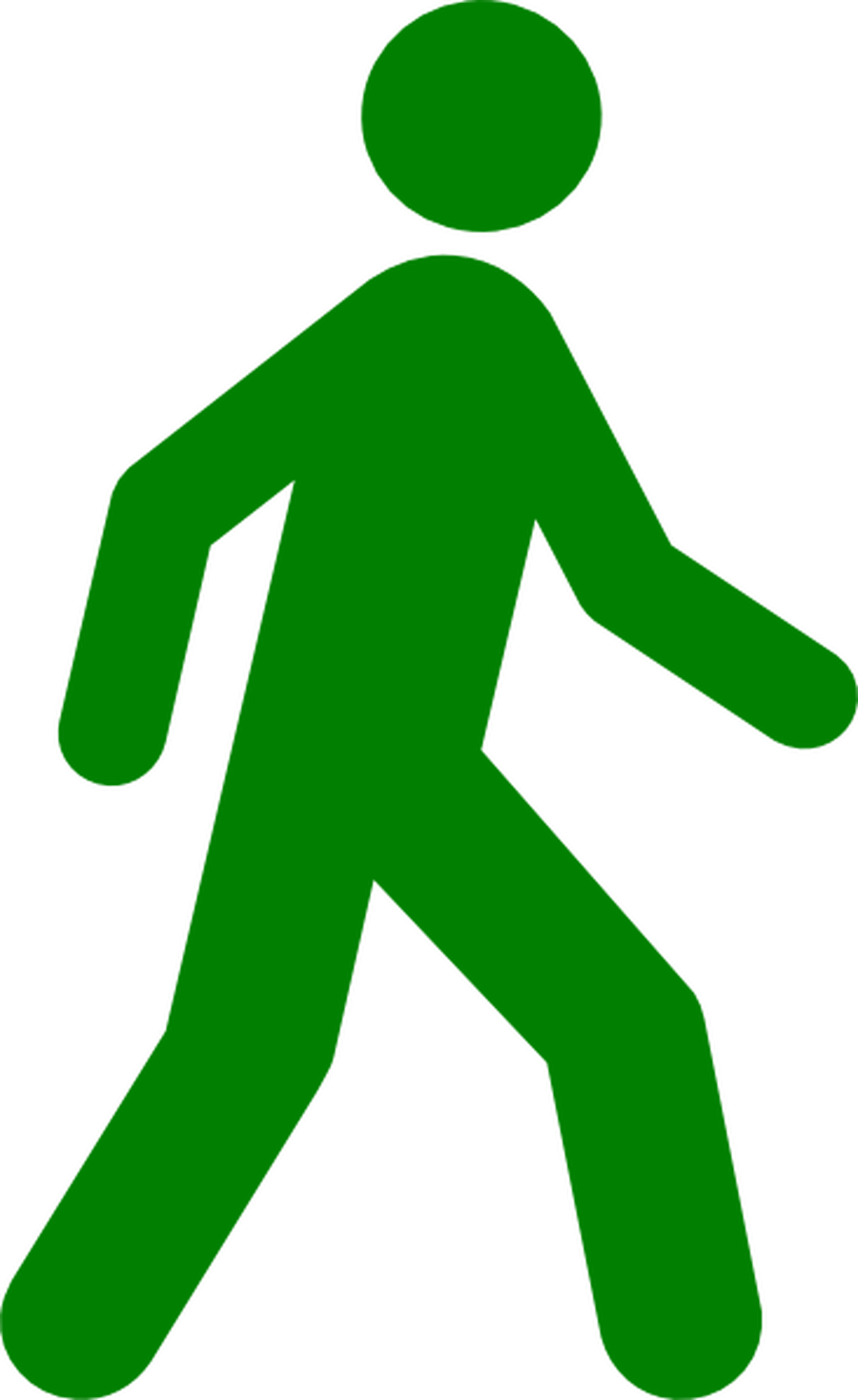 The Pedometer Challenge is a termly competition between KS2 classes and runs all year round. Every day, each class chooses a different child to wear their pedometer. He or she then tries to walk as many steps as they can during the day to add to their class total. At the end of the term, totals are collected to find out which class has been the most active.
The winner of the Autumn Term 2017 Pedometer Challenge was Class 11 (Mr Hughes).
The winner of the Spring Term 2018 Pedometer Challenge was Class 14 (Mrs White and Mrs Kralj).
The winner of the Summer Term 2018 Pedometer Challenge was Class 8 (Miss Wood).
What are 'Movements of the Day'?
This year, we have been working closely with Amaven, a company that has created state-of-the-art software to help track improvements in children's physical ability. 'Movements of the Day' are simple physical activities that can be used at the beginning of a lesson, between lessons or at the end of the day.
They do not require equipment or lots of space, so they are great for keeping children alert and active during lessons when they would otherwise be sitting.
What competitions do we enter?
The Wilmslow Academy is part of a large cluster of schools that compete every year in a wide range of sports, including netball, football and rounders. Unlike many clusters around the country, we continue to have the support of staff at our local high school, who organise different competitions throughout the year.
As a member of the Aspire Academy Trust, we now have the opportunity to work with other schools, too. In the summer, we hosted the first Aspire Academy Trust Football Tournament, which was won by our friends at Puss Bank School.
Please read the document below for a full list of events we will enter during the 2018-19 school year.
Successes in 2017-18:
Our Upper Junior football team came second in the local cluster league!
Our netball team won the Netball Cup!
Three of our cross country runners were medallists, with two first place winners!
Our Upper Junior rounders team, coached by Mrs Kralj and Mr Baguley, won the annual inter-school competition!
We are proud to announce that we have achieved the School Games Silver Mark Award for 2017-18. The School Games Mark is a Government-led award scheme launched in 2012, facilitated by the Youth Sport Trust to reward schools for their commitment to the development of competition across their school and into the community.
This year, we're going for Gold!
October
3rd - Y5/6 netball league fixtures
4th - U14 boccia competition
4th - Y3/4 football competition
4th - Y5/6 football league fixtures
11th - Y5/6 football league fixtures
11th - Y1/2 Little Champions competition
17th - Y5/6 netball league fixtures
November
23rd - Y5/6 girls football competition
Competitions will then resume on January 16 after the winter break...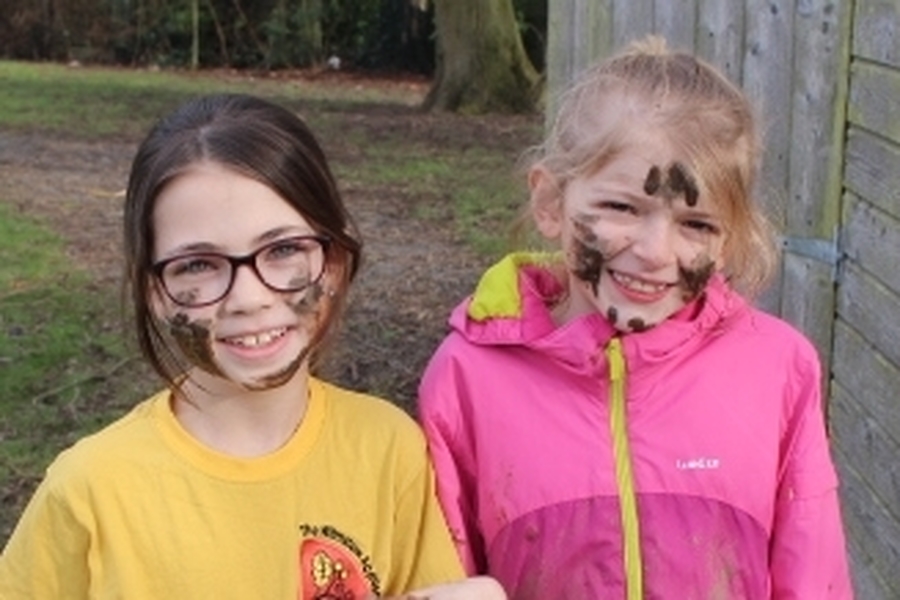 Forest School is an opportunity for children to have hands-on learning experiences in a natural environment. At The Wilmslow Academy, our Forest School Leader is Miss Strafford. She gives children the chance to go behind 'the hills' to cook in a mud kitchen, build dens and mud slides, make bird feeders from natural materials and cook marshmallows over an open fire.
Recent Forest School sessions were so popular with children that Miss Strafford has now started an after-school Forest School Club!
'The Wilmslow Academy Forest School is an exciting opportunity for your child to experience nature and learn outdoors. At Forest School the children learn from first-hand experience and develop skills such as perseverence, independence and responsibility. These are all skills that will help them to achieve more when they are back in the classroom. Children are able to practise and use their maths and English skills, as well as their important speaking and listening skills.' - Miss Strafford, Forest School Leader
Click here to visit the Forest School website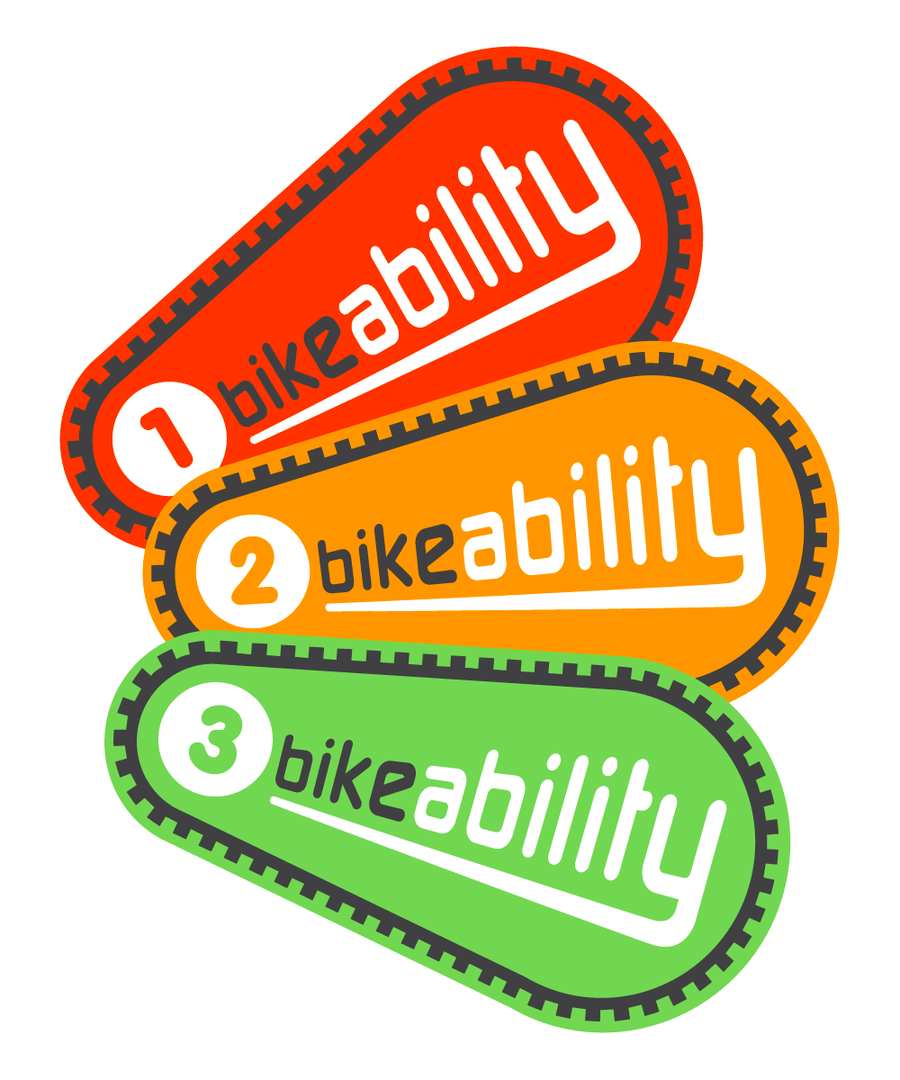 Bikeability is a scheme funded by the Department of Transport. It is designed to give young people the skills and confidence to ride, especially on roads.
Each year at The Wilmslow Academy, our Year 6 children work with Bikeability instructors, first on the playground and then on surrounding roads. We consider this course an important step towards the children becoming more independent.
Click here to visit the Bikeability website
How do we spend the PE and Sport Premium?
How can you get involved?
Parents and carers have an important part to play in ensuring that the children at The Wilmslow Academy are as fit and healthy as possible.
Please make sure that your child's class teacher knows which sports they enjoy and play outside school.
If your child is invited to play sport for the school, you are usually welcome to attend fixtures and cheer the team along!
We welcome your feedback, whether positive or negative, about any of the sports clubs that your child attends at The Wilmslow Academy.
Please encourage your child to be active for at least 30 minutes each day after school.
Y3/4 Multiskills competition