Welcome to Reception Class 1!
Reception Class is the first class children attend at The Wilmslow Academy. Miss Bateman, Miss Daniels and Ms Little all work in Reception Class 1 and love to get to know the children and help them become fantastic members of The Wilmslow Academy! Learning new skills is so important in Reception and we do a lot of our learning through play! In Reception, the children can follow their own interests, topics are often catered to what the children like! Reception is a creative, fun and warm environment to explore and learn in. We focus on subjects such as Phonics, Literacy and Maths, as these are the fundamental areas of Early Learning.
As well as learning new educational skills, we work on becoming members of a new school community. We learn to form new friendships, be more independent, follow structures and routines and to let our big personalities shine!
We feel it is really important to work closely with parents and carers in order to support your child's learning and development. If you have any questions or worries, or if you would like to talk to us about your child's progress, please let us know and we can arrange a time to meet for a chat. Please take a look at our half termly curriculum map to see the exciting topics we will be covering in class!
A note from the EYFS team to our wonderful children:
We are sad that at the moment we can't be in school all together... We are still a team and we are here for you and we are only an email away. Please get in touch for help and advice with an activity that you are doing at home, or just to say 'Hello!'


To contact Miss. Bateman - kbateman@thewilmslowacademy.co.uk
To contact Ms.Wright - hwright@thewilmslowacademy.co.uk
Please keep safe inside your houses and remember our special learning powers which work at home too.
We will be adding work for EYFS children to Class 1's page on a weekly basis to prevent website overload.
This work won't be marked when the children return to school. We know children will be feeling very anxious at the moment with all the uncertainty. Please do as much or as little as you feel capable of with your child. The most important thing is that all children get plenty of family time and complete activities which help your child cope with what is happening. We really don't want any tears from children or to create any further
Week beginning 30/03/2020
This week we are learning -
Maths
Watch Number Blocks Blast Off!' https://uk.video.search.yahoo.com/search/video?fr=mcafee&p=numberblocks+blast+off#id=1&vid=bd03390e5c05b7adc3a6a28d8a3ce7f4&action=click
Practise counting back from 10 to 1. https://www.youtube.com/watch?v=uwUv3UQxuoo
Learn all the number bonds that total 10. https://www.youtube.com/watch?v=lD9tjBUiXs0
Write down all the calculations that you can find to total 10.
Can you spot any patterns? Use your toys to show these number bonds.
Reading
Read about Roy the zebra and his friends in 'The Worst Zoo in the World' https://www.roythezebra.com/guided-reading-story.html
When you have read the story together use the discussion ideas to talk about the story. Play one of the reading games from the selection.
Continue to use Oxford Owls eBooks library. Create a login to access free eBooks. Choose from the age range or coloured book band. Read for at least fifteen minutes everyday.
https://www.oxfordowl.co.uk/for-home/find-a-book/library-page/
Reading for pleasure - enjoy getting cosy with a book each day and revisiting favourite reads. Where is your favourite place to read at home?
Please tweet what you are reading for pleasure so that we can share this. #EYFSlovereadiing
Writing
Make a poster advertising the best zoo in the world. Think of what things your zoo would have inside to make the animals very happy and give your zoo a special name.
Use words and pictures on you poster.
Phonics
Use digraph workout
https://www.youtube.com/watch?v=NK8_Tvu6bJk
Use single sounds workout
https://www.youtube.com/watch?v=VFa0b_IIRac
Continue to use free Phonics Play resources https://www.phonicsplay.co.uk/freeIndex.htm Play games, such as, Picnic on Pluto, Pick a Picture, Dragon's Den and Buried Treasure.
Click on the sound that you would like your child to practise in the game.
Handwriting
Use your Improving Slinky learning power to practise sitting letters on the line and control of size of letters. This week we are focusing on the long ladder letters - i j l t u y
https://www.bbc.co.uk/bitesize/topics/zgjj6sg/articles/zcd9jty
Use your very best letter writing when making your zoo poster.
P.E.
Joe Wicks is doing a PE lesson on Youtube every morning at 9am https://www.youtube.com/user/thebodycoach1 This is a great way to keep the children fit and healthy!
This week we thought we would all go on an adventure together by taking part in a yoga story - Trolls https://www.youtube.com/watch?v=U9Q6FKF12Qs
Expressive Arts
Create some rainbow art for you window or to display in your bedroom. We would love to see your rainbow art on the school twitter feed.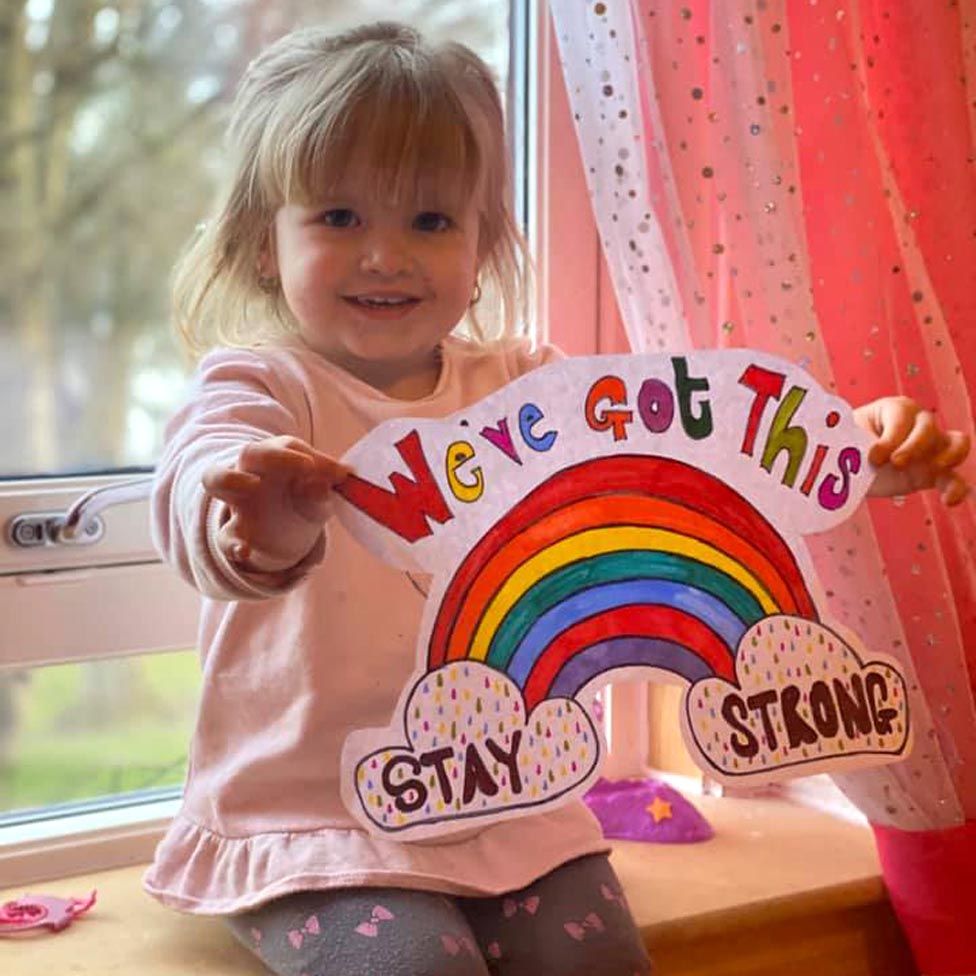 There are lots of ideas on website below to create a whole sky of rainbows.
https://theimaginationtree.com/40-fantastic-rainbow-activities-for-kids/
Song
Our tidy-up time song this week is -
Happy
https://www.youtube.com/watch?v=MOWDb2TBYDg