Welcome to Year One with Miss Margerson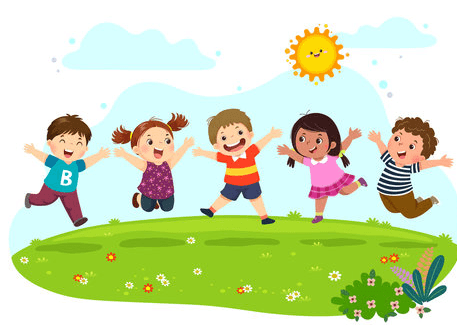 Welcome to Year One! Alongside me this year will be our lovely Teaching Assistant Miss Begum.
Our Year One Classroom has a caring and nurturing environment where the children can flourish, succeed and build up their independence as they make the transition from the Early Years Foundation Stage. The children will have opportunities to build on those fundamental skills through enquiry, exploration and use of their imagination.
Below are just a few pictures of our classroom.
We will start our learning in small groups and use carousels to provide practical, stimulating and engaging learning opportunities.
In English, we will be learning how to use capital letters, finger spaces and full stops and we will make our very own fact- file all about ourselves. After this we will be reading 'Zoo' by Anthony Browne. We will be using adjectives to describe the setting and the animals.
In Maths, we will begin by looking at the five principles of counting and embedding our knowledge of numbers to twenty. We will also be doing some problem solving and reasoning too.
In Phonics, we will continue to use Little Wandle, as well as having our guided reading sessions.
In Handwriting, we begin by looking at the correct formation of our letters and numbers. In these sessions, we will also be encouraging our hand muscles to work and get stronger by doing some fun finer motor activities.
Our PE day is on a Monday and we will be outside for this half term. Please send your child in their PE kit on this day with appropriate clothing for the weather.
Please see our Autumn One Curriculum Map, this has all the information about what we will be learning.
AUTUMN 1 Curriculum map 2022- 23.docx
Your child's wellbeing and education is of the utmost importance to me. I believe that the relationship between parent and teacher is as important as the relationship between a teacher and a child.
I have always had an open door policy for communications with the parents of the children that I teach - If there is ever anything that you would like to discuss with me, please approach me at the end of the school day or email me on the address below.
r.margerson@thewilmslowacademy.co.uk
Please check on our class page weekly for updates
_______________________________________________________________________________________________
Reading
If you would like to read more at home, please see the oxford owl links below
Click on my class login (at the top of the page)
It will then ask for a username and password
username = wayear1 password = password1
On the left - it gives you a link to My Bookshelf.
This will give you a bank of ebooks - you are welcome to read any of the ebooks