Meet FRED - our values and ethos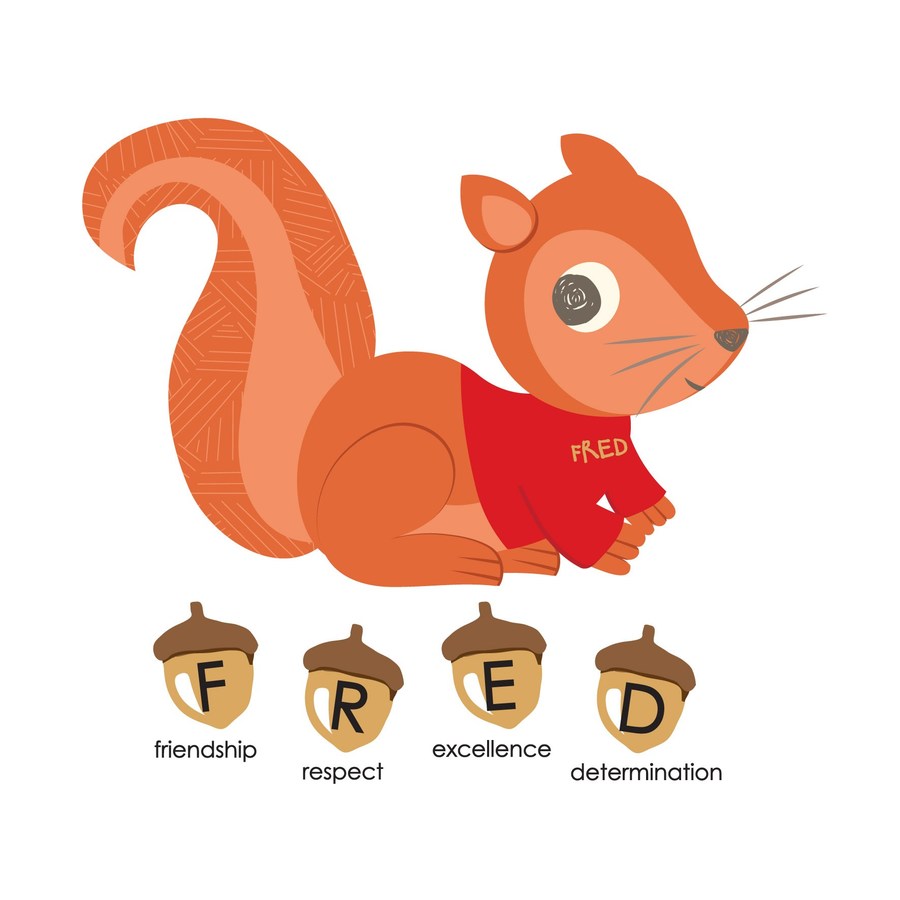 Fred is the mascot of The Wilmslow Academy. He embodies the core Olympic values of Friendship, Respect and Excellence as well as the Paralympic value of Determination.
Here at the Wilmslow Academy, we actively promote a culture of respect within our school and wider community. We believe that "sticking with it" and resilience are key qualities a good learner needs to be successful. F.R.E.D sums up these 4 values.
Each week we hold a celebration assembly in recognition of the good work and behaviour seen. We also have a well-established tradition of acknowledging the behaviour of pupils through receipt of the Hannah Thomas memorial awards. Y6 pupils who have, over their entire school career, consistently displayed one of Fred's values of qualities are presented with these well-deserved trophies.
We challenged our children to come up with a way of bringing F.R.E.D to life and the result is our charming squirrel.
We believe at The Wilmslow Academy that Fred's way is best!
Please click here to read our Principal welcome